With four research projects being awarded, the INM stands out in the ANR 2022 generic call for proposals, thus reflecting the high scientific quality of its teams.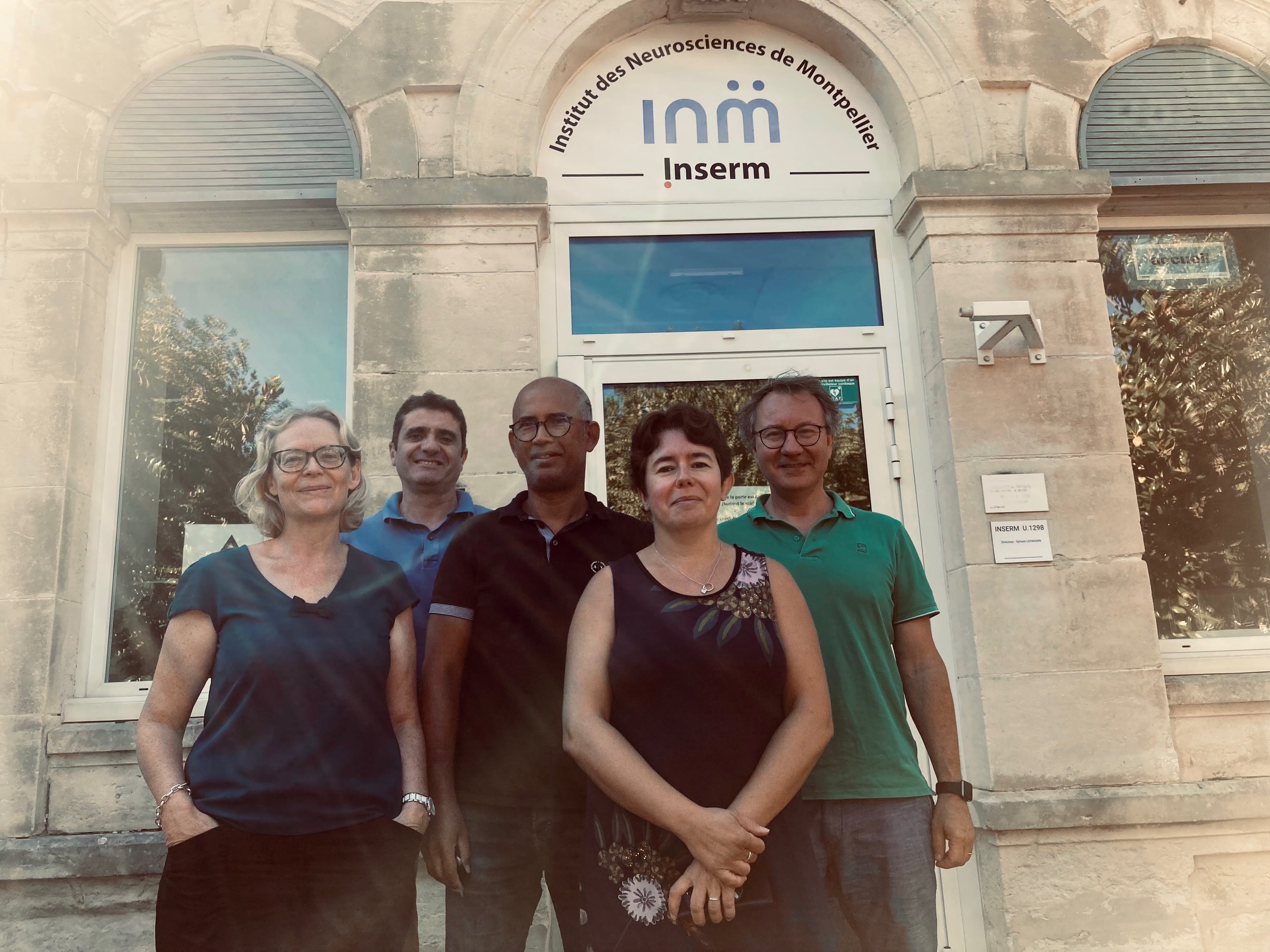 The 4 research projects which have been awarded are:
CEREBRALS: Contribution and therapeutic potential of the cerebellum in amyotrophic lateral sclerosis
The goal of this project, coordinated by Cedric Raoul (INM Team « Motoneurone »), is to understand the role of the cerebellum in the Amyotrophic Lateral S clerosis (ALS) and to evaluate its potential as a therapeutic target. The mission of CEREBRALS is to explore in patients and experimental models the dysfunctional neuroanatomical links between the cerebellum and other motor structures such as the spinal cord, and to validate the therapeutic potential of the cerebellum by a viral transfer approach. This translational project involves 4 partners: Cédric Raoul and Fabrice Ango (Team « Sensation ») from INM, and as external partners, Peter Bede (Trinity College, Dublin) and Pierre-François Pradat, Sorbonne Université, Paris).
CorticalCellDivDev: Cortical cell diversity during development in healthy and pathological contexts
Coordinated by Karine Loulier (INM Team «Corticogenese »), this project aims to provide a better understanding of the early cellular and molecular mechanisms underlying the genesis and maintenance of cortical cell diversity during brain development, and thus reveal new diagnostic and therapeutic avenues to combat ASD (Autism Spectrum Disorders). CorticalCellDivDev is based on the complementary expertise of 4 partners: Karine Loulier and Fabrice Ango (Team « Sensation ») from INM, and as external partners Martine Cohen-Salmon (College de France, Paris) and Elisabeth Traiffort (Inserm, Le Kremlin-Bicêtre).
FUNEXPO: Contribution of fungicide residue exposure to neurogenesis and corticogenesis: consequences on neurodevelopment and ageing
Coordinated by Véronique Perrier (INM Team "Proteinopathies"), this project aims to identify the neurotoxic properties of widely used fungicides in agriculture, and their underlying mechanisms affecting neurogenesis and the correct functioning of the nervous system. FUNEXPO will allow to decipher the impact of low doses of fungicides, corresponding to concentrations of contaminants found in our everyday life resources and their possible contribution to neurodevelopmental and/or neurodegenerative diseases. This project is based on the complementary expertise of 4 partners: Véronique Perrier and Karine Loulier (Team « Corticogenese ») from INM, and, as external partners, Julie Le Merrer (iBrain, Université de Tours) and Benoît Schneider (Inserm, Université de Paris).
NanoThALZ: mGluR5 nanobodies as innovative therapeutic tools for Alzheimer's disease
Véronique Perrier (INM "Proteinopathies" team) is a partner in this project which aims to evaluate "nanobodies" specifically directed against metabotropic glutamate receptors (mGluR 1 and 5) as potential pharmacological and therapeutic agents for Alzheimer's Disease (AD). The pharmacological potential of these "nanobodies" will be evaluated in combination with differentiated pluripotent stem cells (iPSCs) from Alzheimer's patients, and their therapeutic potential will be tested in vivo in two transgenic mouse models of AD. NanoThAlz is coordinated by Philippe Rondard (Institut de Génétique Fonctionnelle, Montpellier).
You will also find attached the list of INM publications extracted from PubMed for June to August 2022.
Congratulations to all the authors, co-authors and all of the staff involved in these great successes !